SUSTAINABILITY AT SOLIPAC
Sustainability is a crucial aspect of daily research and development in the packaging industry. As a forward-looking company, Solipac contributes and demonstrates that packaging can also be sustainable.
Sustainability involves not just avoiding plastic but also reducing food waste. The cultivation of food, especially fruits and vegetables, typically requires a significant amount of water. Subsequent transportation and logistics also consume substantial resources.
Imagine buying a bag of potatoes, apples, pears, or kiwis. The cultivation of these items utilized land, soil, water, human resources, and various other inputs. You bring your groceries home and put everything away. After a few days, you notice that one pear has a rotten spot, which has already affected other fruits. To be safe, you dispose of all the associated pears. This results in discarding 3 – 4 or even more fruits.
This is not only frustrating but also harmful to the environment. This can be due to pressure marks, retained moisture, or gases from other fruits due to inadequate barrier layers. Disposal leads to the destruction of previously consumed resources and the wastage of food without use.
Solipac's packaging not only ensures the required hygiene for you and end consumers but also indispensable product protection, transport security, and the long-term freshness of packaged foods.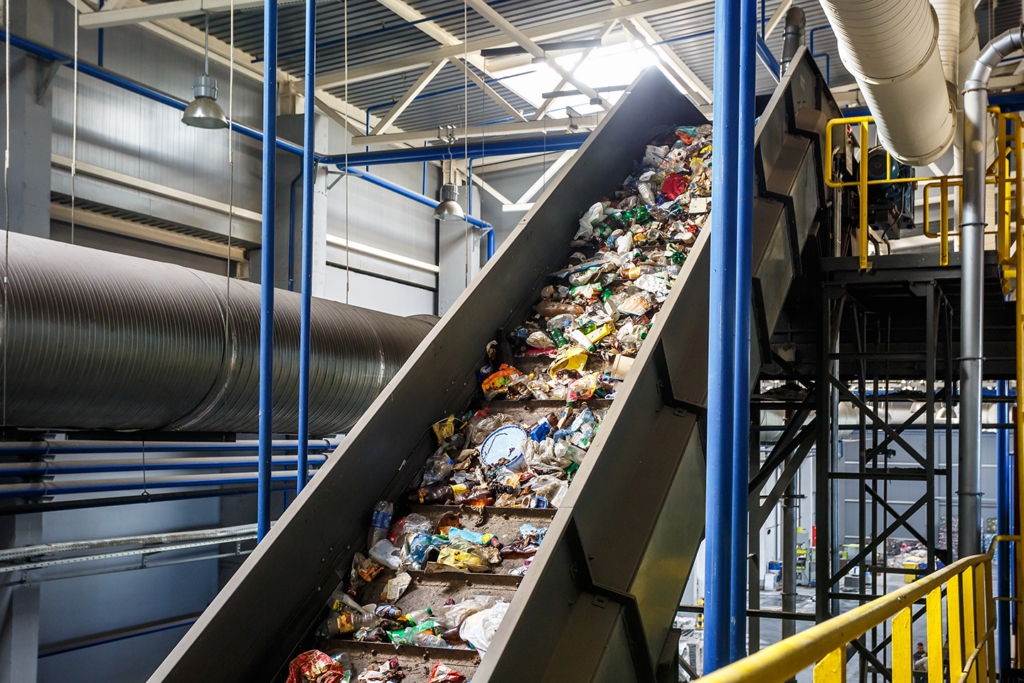 WHY IS PAPER NOT THE BEST OPPORTUNITY?
When properly recycled, plastic is reusable. Hence, it's more sustainable to establish an efficient recycling system, rely on proven systems, and further expand recycling efforts. Paper as packaging isn't a 100% alternative to plastic packaging.
While paper packaging receives significant public approval, Solipac has a more nuanced perspective. Paper production requires large amounts of water and chemicals, which in turn pollute water sources. Conversely, plastics store more energy and can release it. Unlike paper, plastics offer considerably more recycling cycles and generally have a significantly higher calorific value, crucial for recycling. Paper and cellulose, in contrast, have only a fraction of this energy.
Packaging made from paper is less secure during transport and less durable. Once you remove the product from the packaging, the packaging won't be suitable for many recycling cycles due to its physical properties.
Therefore, Solipac recommends, where feasible, using clipped nets optimized for weight to save plastic. Additionally, the use of clip bands as closures is recommended – they can be infinitely reused when returned to the cycle. Unlike many other melted products, steel incurs no loss during melting.
SOLIPAC'S SUSTAINABLE ALTERNATIVES
While the company continues to research the constant optimization and weight reduction of conventional plastic packaging, it is simultaneously exploring packaging made from biodegradable materials.
The fruit and vegetable nets are made from cellulose, while labels can be made from PLA, cellulose, and other biodegradable materials. This guarantees not only reduced packaging weights but also savings in raw materials used.
Where currently permitted, packaging with recycled content is used, e.g., for secondary packaging not in direct contact with food. As regulations allow, Solipac aims to incorporate recycled content in food packaging and plans to achieve this by 2025.
Both of the company's locations generate their own power from modern photovoltaic systems, enabling up to 100% autonomy and CO₂ reduction.
"We aim for ambitious goals and don't rest on the successes of the past. We are certain that there is more to discover, explore, and achieve."
KEVIN TÖDTMANN
"Zukünftig wird das Unternehmen neue Wege gehen und sich nicht nur mit dem aktuellen Status quo zufriedengeben."
KEVIN TÖDTMANN
THE GREEN STEEL INITIATIVE
The "Green Steel Initiative" is a Solipac project aiming to produce raw materials and associated auxiliary materials in the most sustainable and CO₂-neutral manner.
This sustainable and forward-thinking project is particularly close to the company's heart and paves the way for a greener and more ecological food packaging industry. Ecological packaging will become the standard. In parallel, Solipac continues to work on reducing the weight and optimizing all other packaging.
Here's what the managing partner, Kevin Tödtmann, has to say about Solipac's company development.
We place significant emphasis on the "Green Steel Initiative." This initiative focuses on producing clip bands with CO₂-neutral steel. It also involves considering the use of hydrogen in steel production. We maintain close contact and exchange with leading steel companies worldwide and continuously develop the "Green Steel Initiative." We willingly embrace this ecological challenge. It's essential to make the packaging industry more sustainable and environmentally friendly. However, our commitment to sustainability doesn't stop at producing steel that is more sustainable and CO₂-neutral. We also consider auxiliary materials, such as adhesive tape, secondary packaging, etc. Whenever possible, we aim for our logistics and transportation to be entirely CO₂-neutral. This completes the "Green Steel Initiative" beautifully.
In addition to the "Green Steel Initiative," the company is increasingly focusing on the continuous expansion of production capacities. With a modern and up-to-date machinery, Solipac can guarantee the best possible results for its customers. To address innovative and individual customer inquiries, Solipac relies on new technologies that propel the company forward and ensure that customer expectations are met.
"Our goal is to optimize the entire production process and increase efficiency," says Kevin Tödtmann.
Solipac has set a goal to become a regionally and nationally significant employer. The size of the workforce is measured not merely by the number of employees but rather by the company's goals and developments. Depending on order volume and capacity, the workforce is continually expanded.
In addition to planned collaborations with universities, Solipac also intends to present itself once again as a training company. Both the principles of dual studies and traditional apprenticeships are conceivable. This could offer young individuals a pathway into a sustainable and CO₂-neutral packaging industry. After successful training, graduates will remain in the company and gain initial work experience under permanent contracts. Solipac is deeply interested in assisting young start-ups and supporting them in their fields of activity. This provides an opportunity to contribute to and develop new trends, and to offer expertise and experience to these young companies.
As an employee-oriented company, all employees participate in the annual Christmas tree decorating and organize their own Christmas market for charitable purposes. The company's activities will also expand into other industries in the future, which will be represented internationally at various locations depending on business operations. Naturally, this expansion will lead to the creation of new job opportunities.
"We aim not only to expand our locations but also our product range. We plan to offer various types of packaging materials, always focusing on customer needs and adjusting our offerings accordingly," says Kevin Tödtmann.
"Biodegradable raw materials should ideally not be derived from potential food sources such as corn or soy. We don't want to deprive regions of the food they need."
KEVIN TÖDTMANN